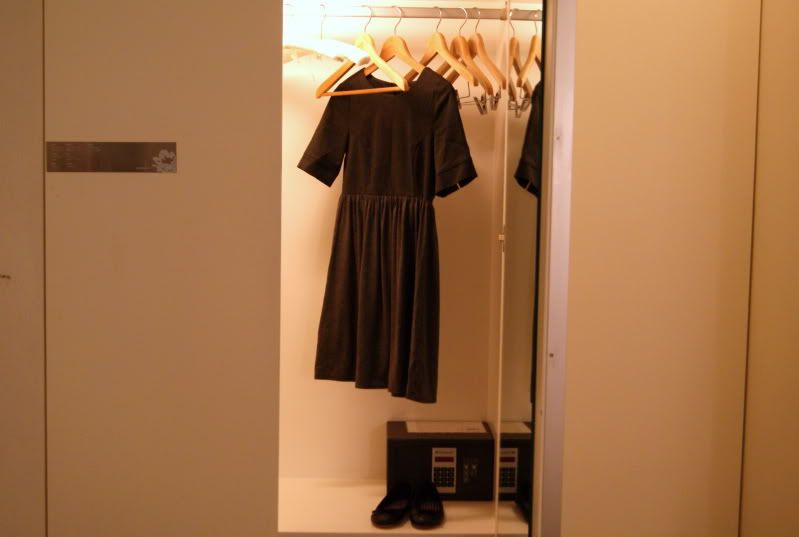 Any way i would really recommend
Ambience Hotel
to anybody who is going to Taipei. The service is excellent, they have a free breakfast + afternoon tea every day, bathrobes, nice toiletries, etc. They even have a hair dryer under the sink. Everything is very clean and sleek, and the staff are very attentive, helpful and pleasant. It is probably way under-priced due to the location(pretty long walk from the underground station but that doesn't matter if you just take taxis!!). It's probably the nicest hotel I have stayed in for a long time but admittedly I probably only feel that way because I'm still haunted by Paris' overpriced and tiny hotel rooms.
Also the hotel was featured in the
NYtimes Taipei Guide
and you can find more photos of their designer furniture and interiors online.